Posted: 25th August 2014 by Angus Gordon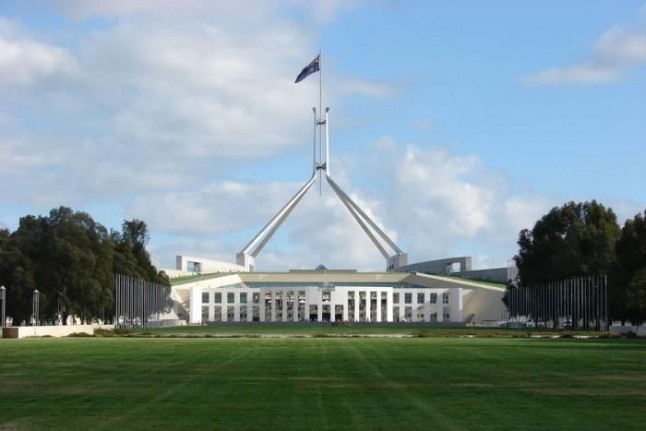 Last Friday, I was lucky enough to be at the 2014 DrupalGov conference in Canberra. Organised by DrupalACT, DrupalGov is an annual chance for people from all levels of government and members of the Drupal community to meet, get to know and learn from each other.
Friday's conference was a very enjoyable event, and much livelier than you might expect from a conference focused on government websites! If there was an overarching theme it was the need for greater openness and willingness to experiment, as government agencies deal with a fast-changing digital world.
Starting with keynote speaker John Sheridan (the Australian Government Chief Technology Officer), the message was consistent: government agencies gain enormous benefits from using open source software — particularly software backed by a huge community, as is the case with Drupal. It's not just about obvious benefits like avoiding licensing costs and vendor lock-in. You also get to "stand on the shoulders of giants" by re-using work that has been commissioned (and paid for!) by other agencies.
A great example of this is the aGov Drupal distribution. Drupal agency PreviousNext built aGov to provide an easy way for government agencies to build a Drupal website that met all the statutory requirements around things like accessibility and metadata. And in the spirit of open source, rather than keeping aGov to themselves or charging a fee to use it, PreviousNext give it away! Now, any agency can use aGov to save their government clients some of the costs of setting up a Drupal website. (In fact, Weave are about to use it for a project ourselves.)
It's no wonder Drupal has taken off in the government sector. And for the Australian Government, that relationship is set to be entrenched even further with the development of GovCMS, a Drupal-based cloud CMS platform that will offer government agencies easy web hosting and a lot of out-of-the-box functionality.
There are exciting times ahead for Drupal agencies who work with government clients!
---